CavemanCharlie wrote:
tex wardfan wrote:
I need to buy a stake and tieout to hook my dog to, so she can have a little room to roam while were sitting outside with her. What would be better? The corkscrew type or the drive in with a hammer type? She is 60 pounds.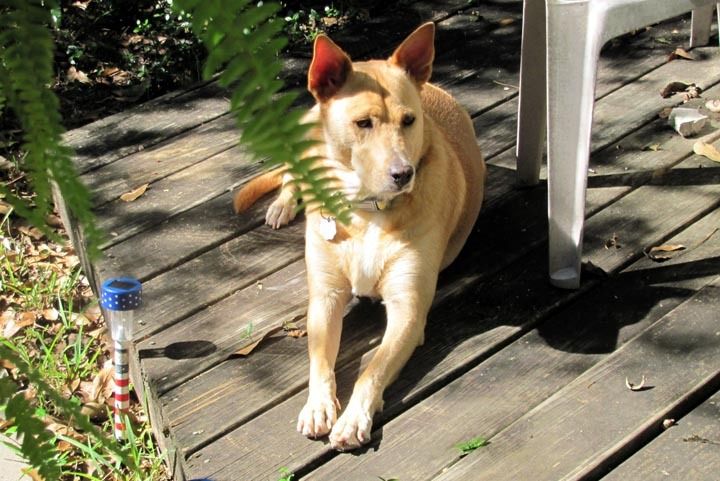 Nice looking dog.
I have a hyper lab / springer mix. I have found that neither of the types of dog ties you mentioned work for him. First, he just runs around enough directions that the eventually he gets them loose in the ground and they pull out. Second, sometimes the ground is so hard I can't get them in. Third, some parks get upset with you when you put things in their ground. (But,some parks don't care).
I carry two ties. One is heavy chain with a swivel on each end. I use this to tie him to picnic tables etc. The second is a store bought cable. The cable has a plastic wrap around it and I use this to tie him to trees. The wrapped cable doesn't hurt the tree. Some parks may still not allow this and that is when I switch to the chain on the picnic table idea.